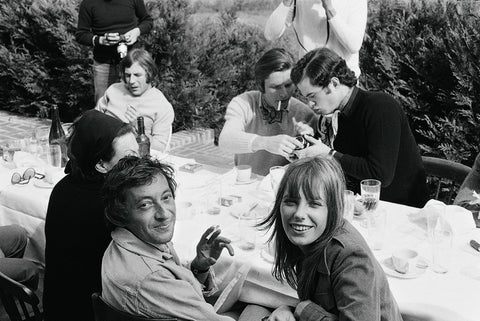 An End of Summer BBQ Bucket List
August 08 2017,

0 Comments
As much as we all hate it, summer is drawing to a close-- soon, days spent beachside and late-night rooftop parties will be few and far between. To celebrate the end of summer and everything good about it (barbecues and fresh produce included), we've compiled a bucket list of sorts, filled with recipes to help you soak up the last few days of summer. 
To Drink: An Aperol Spritz
The unofficial drink of summer 2017 was definitely the Aperol spritz. It's fruity, refreshing, and boozy, without being too overwhelming. Make this for your next backyard barbecue, or take a thermos to the park for guaranteed good vibes. 
Recipe here. 
To Eat: Brown Butter and Corn Pasta
Summer is filled with delicious produce, but corn is one of the more versatile summer vegetables. In addition to grilling and roasting, it's also excellent in a pasta. This version, kept simple with browned butter and basil, is delicious and sure to be a hit. 
Recipe here. 
For Snacking: Chile-Lime Melon Salad
Nothing beats fresh fruit with a sprinkle of chile powder and salt, and a squeeze of lime-- it's a staple in Mexican cooking, and incredibly refreshing. This recipe from Smitten Kitchen is quick and easy, and would be perfect to bring to any last-minute gatherings, if you don't eat it all yourself. 
Recipe here. 
For A Sweet Tooth: Strawberry-Ricotta Graham Tartlets
Sweet strawberries and creamy ricotta, all on a crispy cookie base-- need we say more? These tartlets look and taste fancy, but are really a breeze to make. Make the best of some summer strawberries with this delicious recipe. 
Recipe here. 
These recipes are an excellent way to celebrate the final few weeks of summer-- whether it's at a barbecue or the beach, you won't be disappointed with these delicious dishes. So get out there and enjoy it while you can, babes!