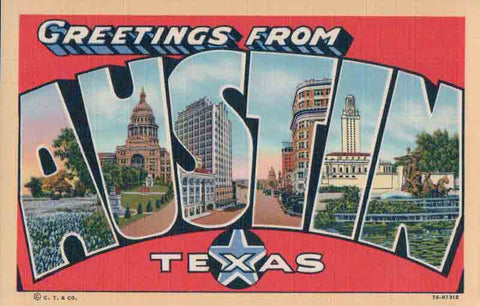 C&D's Guide to Austin, Texas
When people think of Texas, they tend to think of cowboy boots, Southern drawls, and desert towns, among other things. While some parts of Texas definitely fit into this stereotype, Austin is a city all its own. It's got a laid-back, Southern California vibe combined with a very New York commitment to cool... and is definitely worth a trip. Below, we've rounded up some must-try places that will make any visit to Austin truly unforgettable. 
Stay: Hotel San Jose
South Congress is one of Austin's most popular neighborhoods, and the Hotel San Jose is located in the midst of this bustling mix of shops, restaurants, and bars. The rooms are ultra-modern and spacious, tucked away in stucco bungalows that have an absolutely tropical vibe. Head to the chic swimming pool to catch some sun, or to the courtyard bar area for a refreshing frosé (yes, that's a frozen rosé slushie). The Hotel San Jose will feel like your home away from home in no time. 
Eat: Launderette (2115 Holly St., East Austin)
Housed in a former laundromat (hence the name), East Austin's Launderette is a stellar place for both brunch or dinner. With several James Beard awards and nominations to its name, Launderette offers gourmet food in a polished but still laid-back space. Get the sunshine bowl, filled with turmeric hummus and quinoa, if you're looking for a healthy but delicious choice, or the fried chicken sandwich for some down-home Texas goodness. And don't forget dessert! The pastry chef here has several awards to her name, and her strawberry icebox cake is absolutely to die for. 

Drink:  Midnight Cowboy
Austin is filled with fun bars, ranging from true honky-tonks to more refined spots. We like Midnight Cowboy for its sexy speakeasy vibe as well as the delicious craft cocktails. Paying homage to the neighborhood's history as a red-light district, the only way to get into Midnight Cowboy is to be buzzed in through a secret doorway. With an impressive drink menu and a super-cool vibe, this 6th Street bar isn't to be missed. 
Coffee: Jo's Coffee
Only a few hundred feet from the Hotel San Jose is this Austin breakfast and coffee staple. They have a wide variety of iced drinks, including their signature iced turbo, a frothy and cold blend of espresso, chocolate, and cream. And make sure you get up in time to grab a few of their famous breakfast tacos before they sell out-- we like the black bean and avocado ones.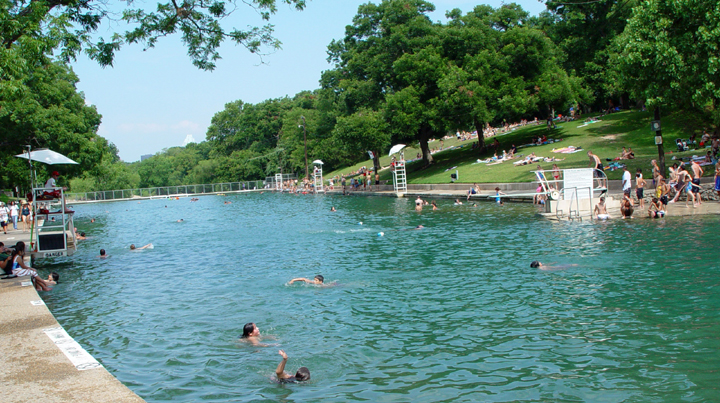 Landmark: Barton Springs Pool
It gets hot, hot hot down in Texas, and what better way to cool off than in a natural spring? Barton Springs Pool has all the amenities of a regular swimming pool (think lifeguards, a diving board, and floaties) but is filled with refreshing spring water. It's the perfect place to spend a steamy Sunday afternoon. 
Shopping: South Congress to East Austin
With a serious commitment to vintage and quality clothing, Austin's shopping scene is unparalleled. The South Congress area has a cute selection of boutiques, but East Austin is where the real shopping is at. Head to Charm School Vintage for a great selection of leather goods and 70's crotchet dresses, or to Passport if you're on the hunt for some vintage denim. Olive is also in the area, and is a perfect place to feed your shoe obsession. 
Don't overlook Austin just because it's in Texas-- it's definitely worth visiting. Take a trip to this southern city the next time you need a change of pace, or just want to experience all the city has to offer.