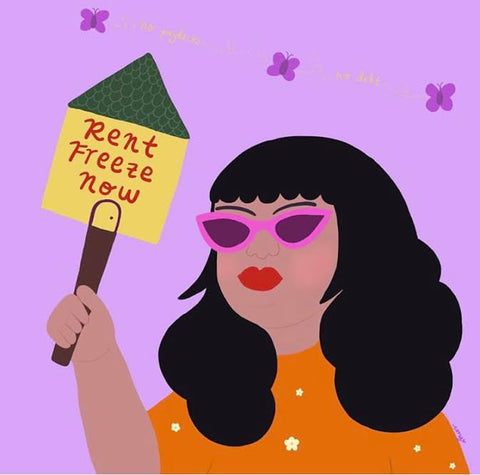 #CANCELRENT: How you can help to mobilize some change during this historic time
April 30 2020,

0 Comments
 On Monday night we listened to a live webinar given by Alexandra Ocasio-Cortez regarding the current situation with people who live in NYC specifically.  We learned that many NYC residents are planning on going on a rent strike hoping the state will pass a rent freeze as of May 1st.  AOC is asking for all of us to mobilize and to take the following calls to action in order to get some results. 
These call to actions are:
1. Call your Congressperson to pass Rep. Ilhan Omar's bill to cancel rent and mortgage payments nationwide: www.homesguarantee.com/cancelrent
2. If you live in NY-14, please fill out this constituency survey: bit.ly/aocaprilsurvey
3. If you live in New York, call Governor Cuomo to cancel rent: bit.ly/HJ4ACallCuomo
4. Use hashtag #cancelrent and spread the word!!
If we act together and all our voices are heard together as one we will see results.  These actions don't take long and we promise will make you feel better about your day!  Stay safe everyone!!
 Special thanks for illustrations from @thesweetfeminist, @softytuff and Francisca Benitez