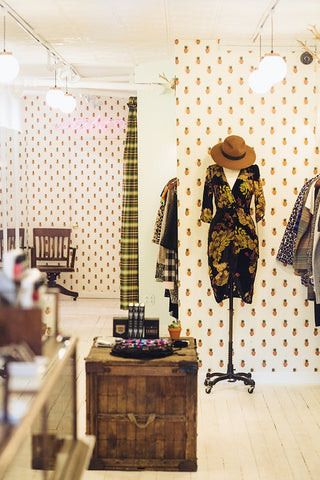 Personal Shopping Perks: Book An Appointment With Us!
October 05 2020,

0 Comments
Want the store completely to yourself?? Book a private shopping appointment with us for a tailor made, one-on-one experience!!
There are many benefits to personal shopping! Especially during the pandemic, this is the best way to shop in an even safer environment. You have the entire store all to yourself AND one on one help from our talented stylists!
Save time! We know the ins and outs of everything in the store. Completing the questionnaire that is sent to you when you book your appointment will give us all of the information we need to pick the perfect pieces for you!
Personal shopping is stress free. When you show up to your appointment, we will have some pieces already picked out that we think you will love and can tailor your experience based on your feedback.  A no pressure environment.
Not sure how to style some of the things you're eyeing?? We'll give you some tips and tricks on how to easily make the cutest outfits!
Click
HERE
to schedule an appointment!
Meticulous safety measures are put in place to ensure that the stylist and you are safe at all times. 
We have had great success and such a fun time with the clients who have booked so far! Overall, it is an amazing experience for everyone! 
You have a choice of a: 30 min, 45 min or 60 min appointment. 
You pay $50 to reserve the store to yourself which is credited toward your purchase.
To learn more click
here
. 
We hope to see you soon!
XO, 
C&D