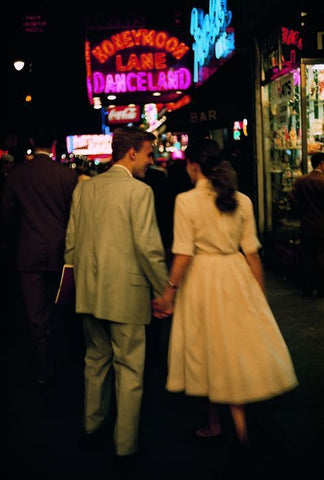 Places To Chill - Date Edition: 4 super cute Ideas for the PERFECT date!
August 08 2016,

0 Comments
Planning a date can be a hit or miss. If you over think things or pick the wrong activity it might end up being a DISASTER (oh no!). So, We put together a list of 4 incredibly cute and refreshing date ideas and locations that you and your date can go on or to whether its a budding romance or a long lived one! So go pick out a cute look and we'll pick you up at 8! ;)
Let's Go Get Ice Cream!
What's sweeter than your favorite ice cream? Your favorite ice cream with the company of a total BABE! Ice cream dates are super perfect for a hot day out on the town in a park or on the beach. So for this date idea we picked an ice cream shop thats one of our favorites. 
Morgenstern's Finest Ice Cream
2 Rivington St, New York, NY 10002
Morgensterns ice cream is a MUST for ice cream lovers, with a plethora of ice cream and sorbet flavors, it holds a rep for being one of the best ice cream shops in new york. conveniently placed in the Lower East Side of manhattan its a perfect spot to get ice cream and people watch with your honey!
Put a Record On!
 Record Shopping can be a really good idea for a first date, that way you'll get to know each others music taste and have plenty of stuff to talk about while you shop!
Bleecker Street Records
188 West 4th Street, New York, NY 10014
Bleecker Street Records has been around for quite some time. The iconic record shop carries tons of vinyl from pretty much every genre. You can get lost in here for hours! Also they have the CUTEST shop cat that lives there!
Rent a boat!

Row boats are a classic romantic date activity and such a good idea for the warmer or middle weather months. Pack a small picnic lunch and for added cuteness bring an instrument or a cute playlist. You'll be living out your romance novel dreams!
The Loeb Boathouse
E 72nd St, New York, NY 10021
The Loeb Boathouse in central park east is a restaurant/bar over looking one of central parks notorious lakes. Here you can rent out a rowboat for $15 dollars an hour! is that an awesome deal or what?
A Day at the Museum
Museums are bustling with creative energy and are mentally stimulating as well as very intimate. A date to a nice art museum would be a perfect date to have deep conversations and walk amongst the work of your favorite artists.
Metropolitan Museum of Art
1000 5th Ave, New York, NY 10028
Catch the infamous Metropolitan Museum of art on a slow day and you're in for a total treat. You can spend hours wandering the museum with your significant other with lighthearted conversation. Accompanied by the artwork and sculptures you'll have a mini escape from the outside world. Don't forget your camera!