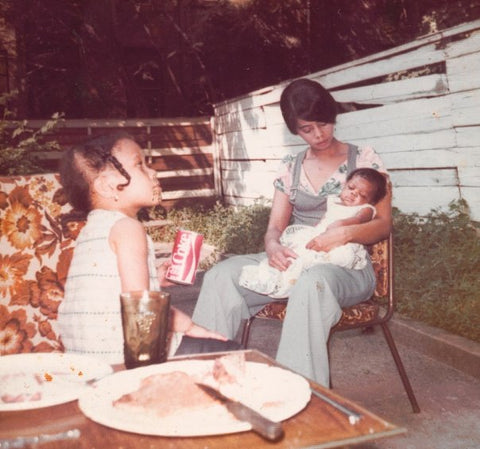 TREAT YOUR MOM: MOTHER'S DAY GIFT GUIDE
We love celebrating the strong women in our lives!
Today on the blog we have created for you the most perfect Mother's Day Gift Guide - from clothing to accessories to beauty, we know the best gifts to make your Mom's day!
1. Every girl's dream! The gift of getting exactly what she wants! A Cloak & Dagger Gift Card!
Customize the amount you want, we can provide a hardcopy mailed to the address of your choice or simply email the card to the recipient.  Please email any special instructions to shop@cloakanddaggernyc.com and we will be happy to fulfill your shopping needs!
2. Jewelry!
Everyone loves getting some jewels as a gift. Our favorites at the moment are:
Merewif Maris Necklace, $86
Merewif Holmes Lock Necklace, $105
Casa Clara Harlow Beaded Earrings, $110
3. Beauty! The perfect little things!
Shop all French Girl Organic Products
Make Blush (available in 4 colors)
4. For The Home!
We love giving these one of a kind glassware items as gifts!
5. Accessories!
From hats to socks to handbags, we've got it all! Here are just SOME of our top picks!
6. Clothing!
Nothing better than giving your mom a piece of clothing that you know will stay in her closet FOREVER!
Positano Blouse, $98
Sessun Tsieme Tank, $137
Emma Denim Dress, $138
Sessun Thamaga Cardigan, $264
 
We hope you enjoyed our gift guide sneak peek for Mother's Day!!! Check out our website to see more cute gift ideas!
XO,
Cloak & Dagger NYC